We begin the TR with the taxi dropping me off at Pearson T3. Like most international carriers, China Southern is the last door at the departures drop off area. As I walked in, I could not immediately find the check in counter and the FIDS were of no help. After a little walking around, I found the CZ counters way in the back corner with Cathay Pacific. There were no people waiting in the Business class queue but there was one person being helped at the counter. As the check-in agent motioned me to come forward, the person in the economy line next to me started shouting at the check-in agent to the effect of "Why are you helping him first? I was here before him.", but in Mandarin or Cantonese. Being the kind Canadian that I am, I waited and within seconds, the supervisor at the next counter called me up to help me check-in. Patience – a Canadian virtue.

The Cathay check in counters on the opposite side of the CZ counters.

A quick pic of the PAL check-in madness.

The new board (and a nice addition) way up on the wall of T3. What the hell, WestJet – whats up with so many delays?

Security was quick with no line ups and no priority line.

Schlepping all the way down to the C gates where the big international flights leave from.

Lounges were located one floor above and I headed off to find the PP lounge. This PP lounge may have been recently renovated and looked in line with other PP lounges around the world. The PP lounge at T1 is just small and awful.
I think this is the way.

I found a seat by the window overlooking the gate where CZ would be docked at.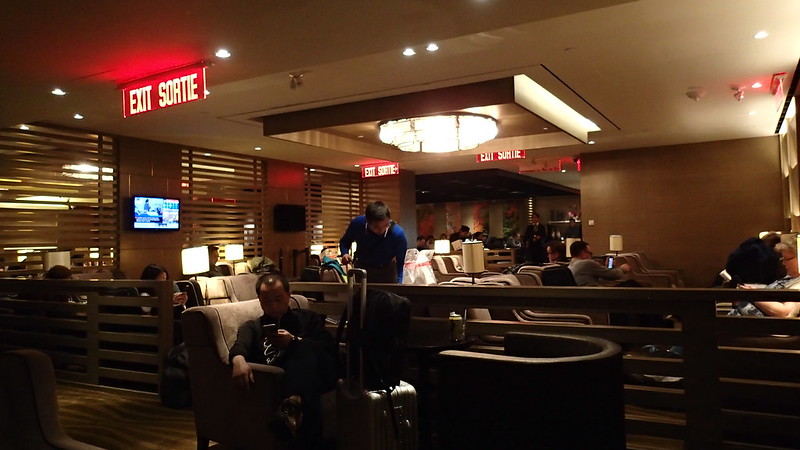 This is what regret looks like.

Well, hello there beautiful.

After 20 minutes, one of the lounge attendants came around calmly announcing the boarding of the flight to CAN.
The economy scrum.


No need for me to wait in that line. LOL.